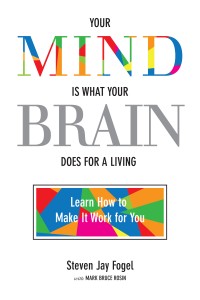 Stop and take a moment to "pause your machinery." The concepts and techniques I present throughout my latest book, Your Mind Is What Your Brain Does for a Living, require mindfulness to learn and master, and this brief written exercise will give you the opportunity to rest, step outside the pattern of passive reading, and bring yourself into the present moment to reflect and see how the information I want to share with you can be integrated into your own life.
Keep your written answers, because they will be valuable for you to review and refer to later. You may want to buy a notebook or open a computer file so that you can keep all of your responses together in one place.
Write a description of your personal and professional goals.
Keeping in mind the information you've learned about your programming and about changing your brain to change your life, describe in writing the specific areas in which being mind­ful is particularly challenging for you and the steps you're going to take (or are already taking) in order to be mindful and to accomplish your goals.
Write down the mindful step you're going to take right now to support you in accomplishing one or more of your goals.
An excerpt from my recent book, Your Mind Is What Your Brain Does for a Living, now available at Amazon.
27 Jul, 2015
Posted by Steve Fogel
19 Tags
0 Comments